THE NEW EAGLE CREEK SALOON (2019)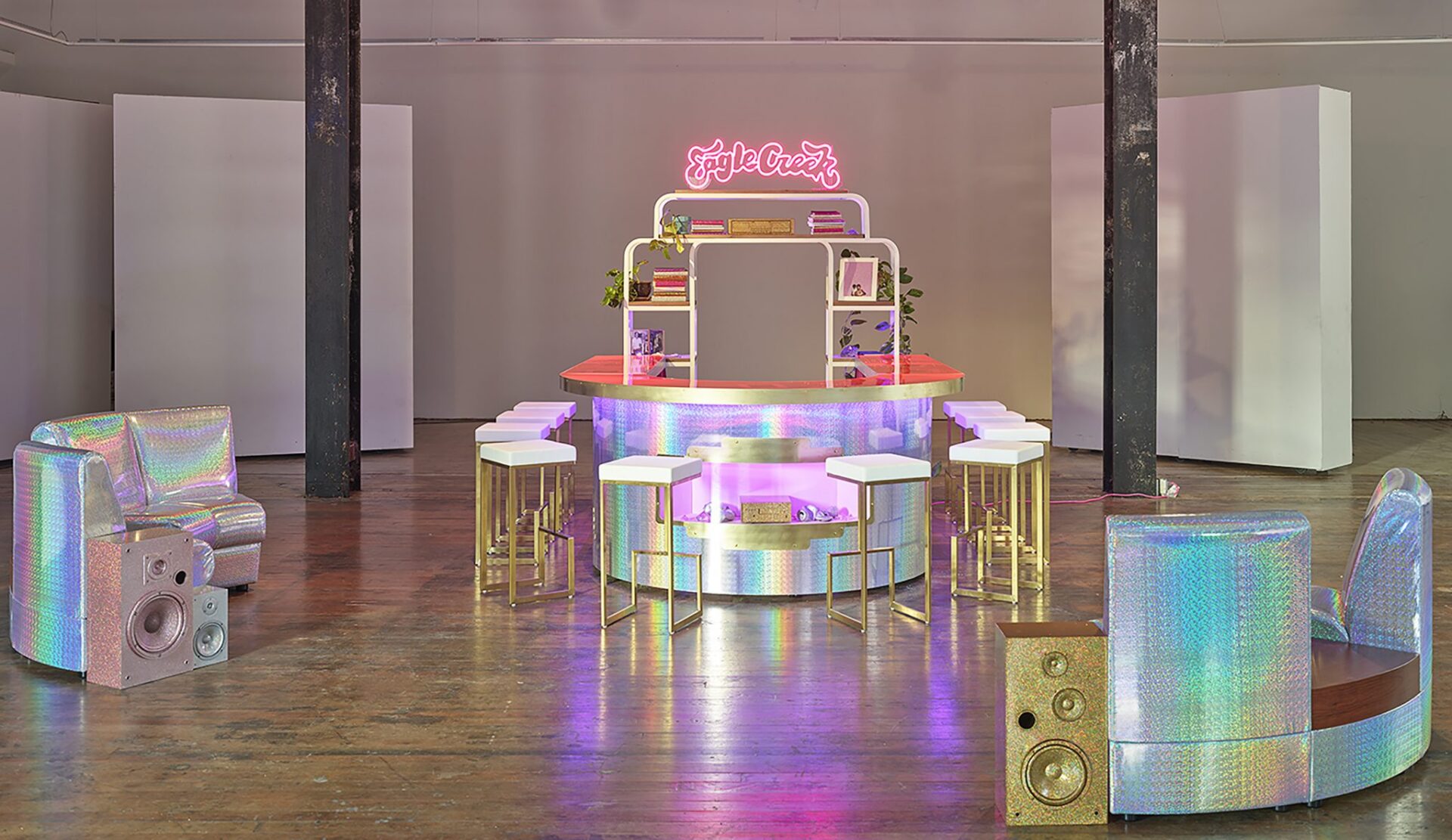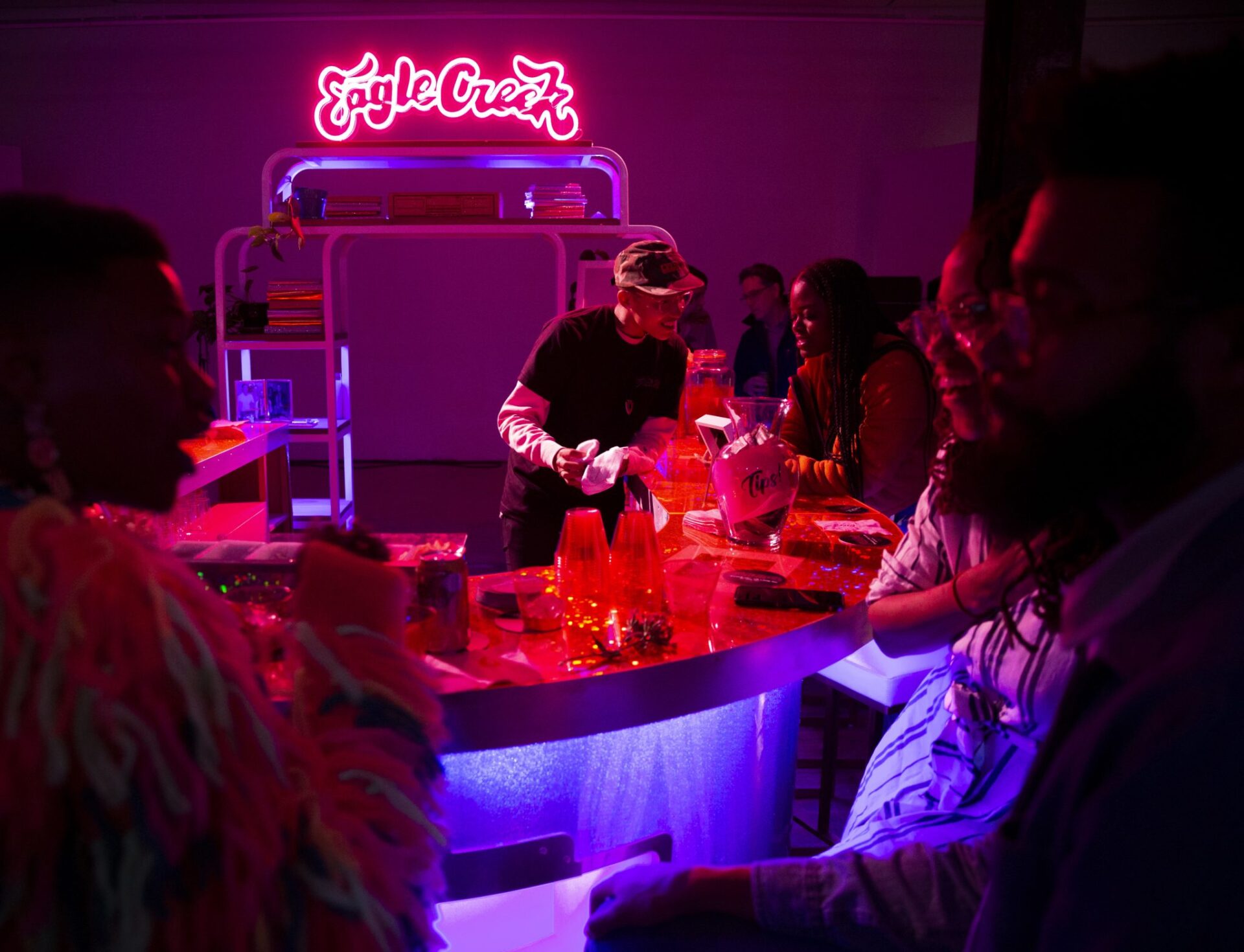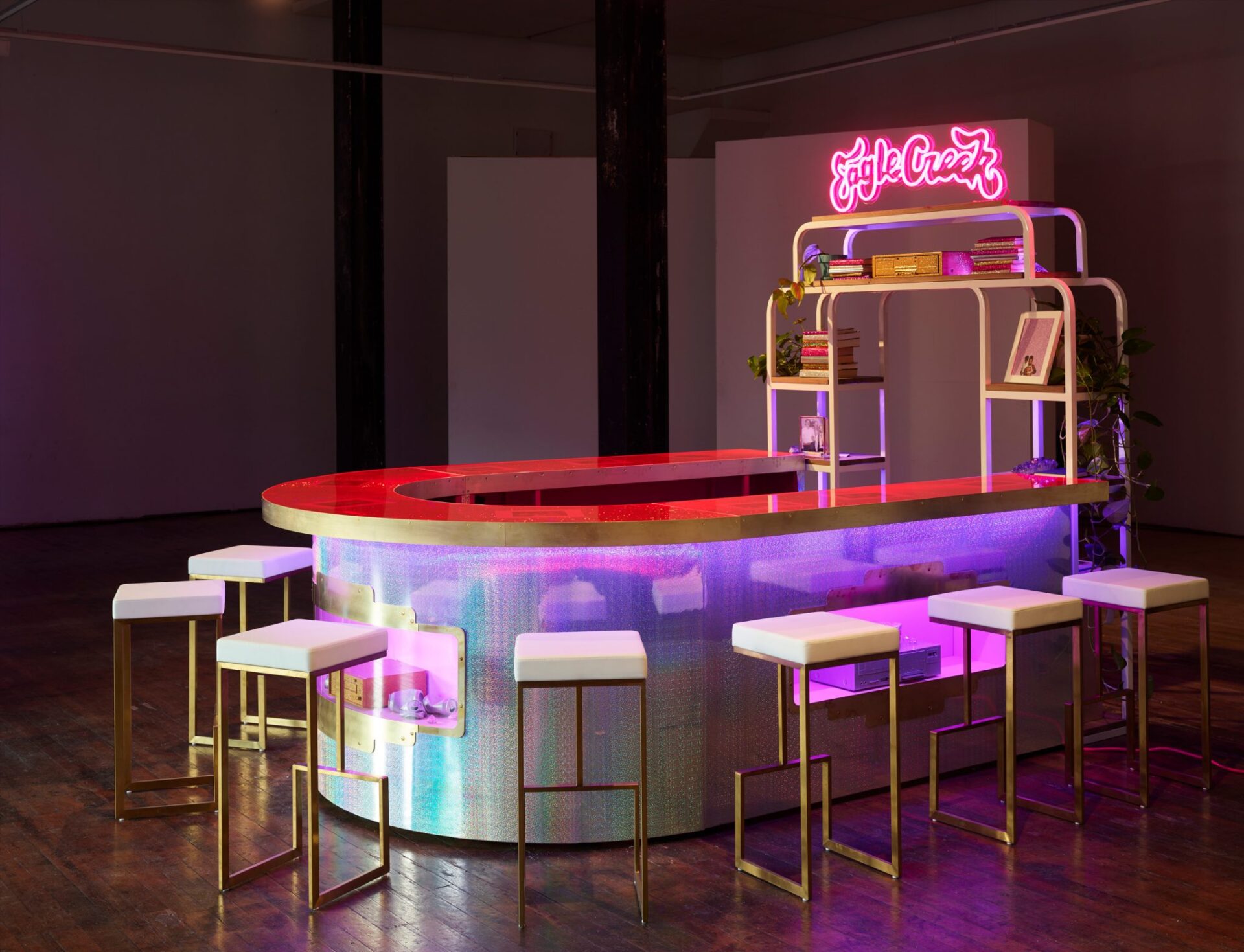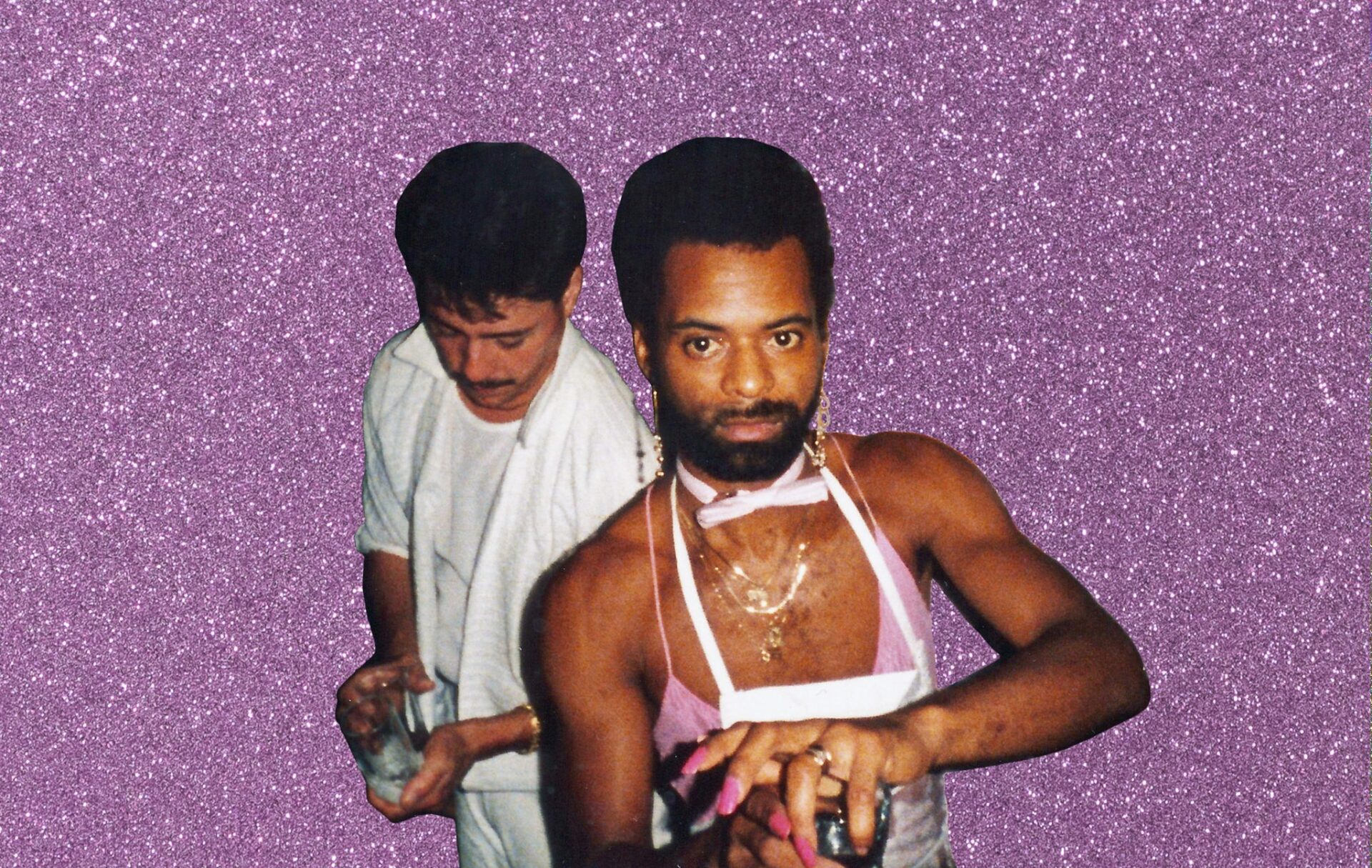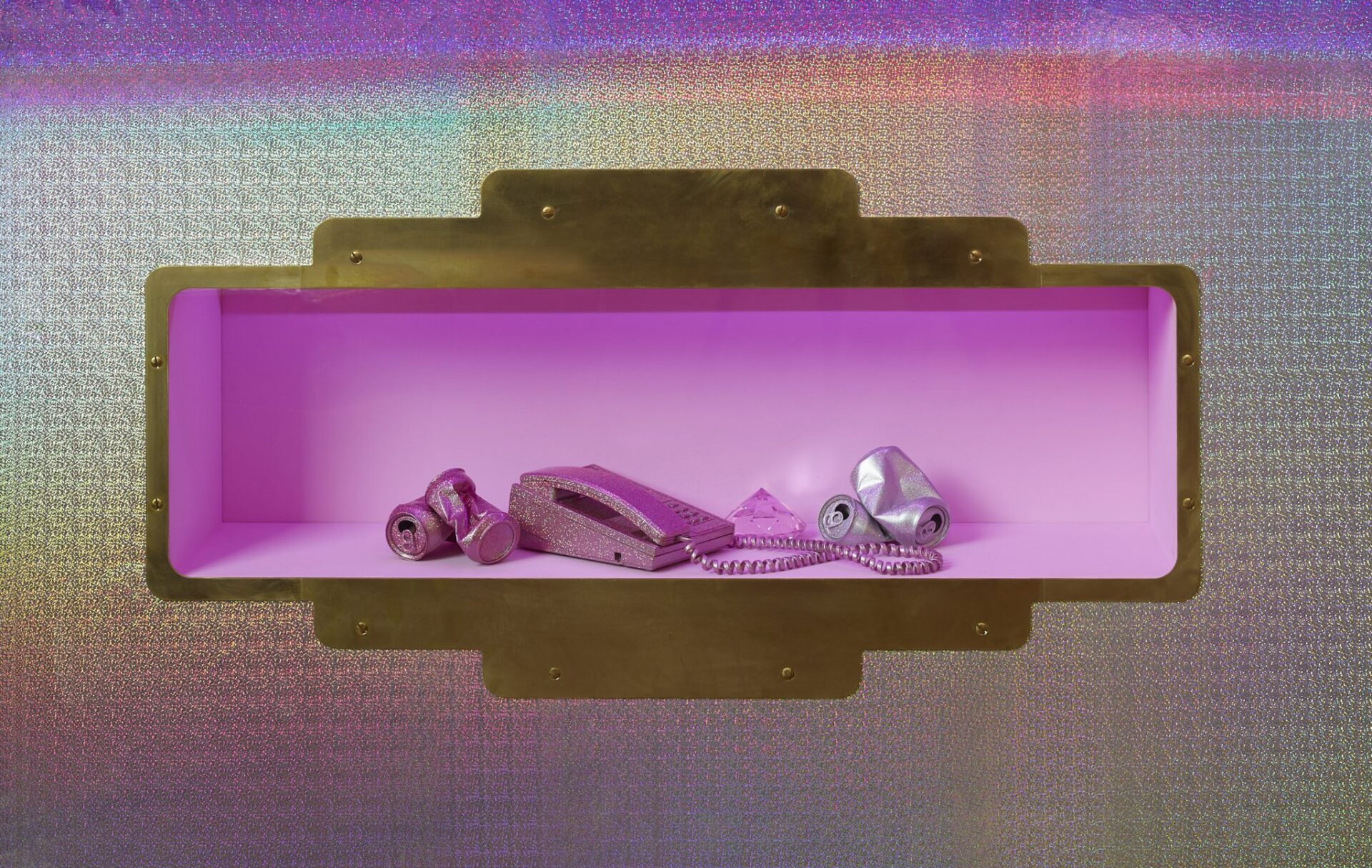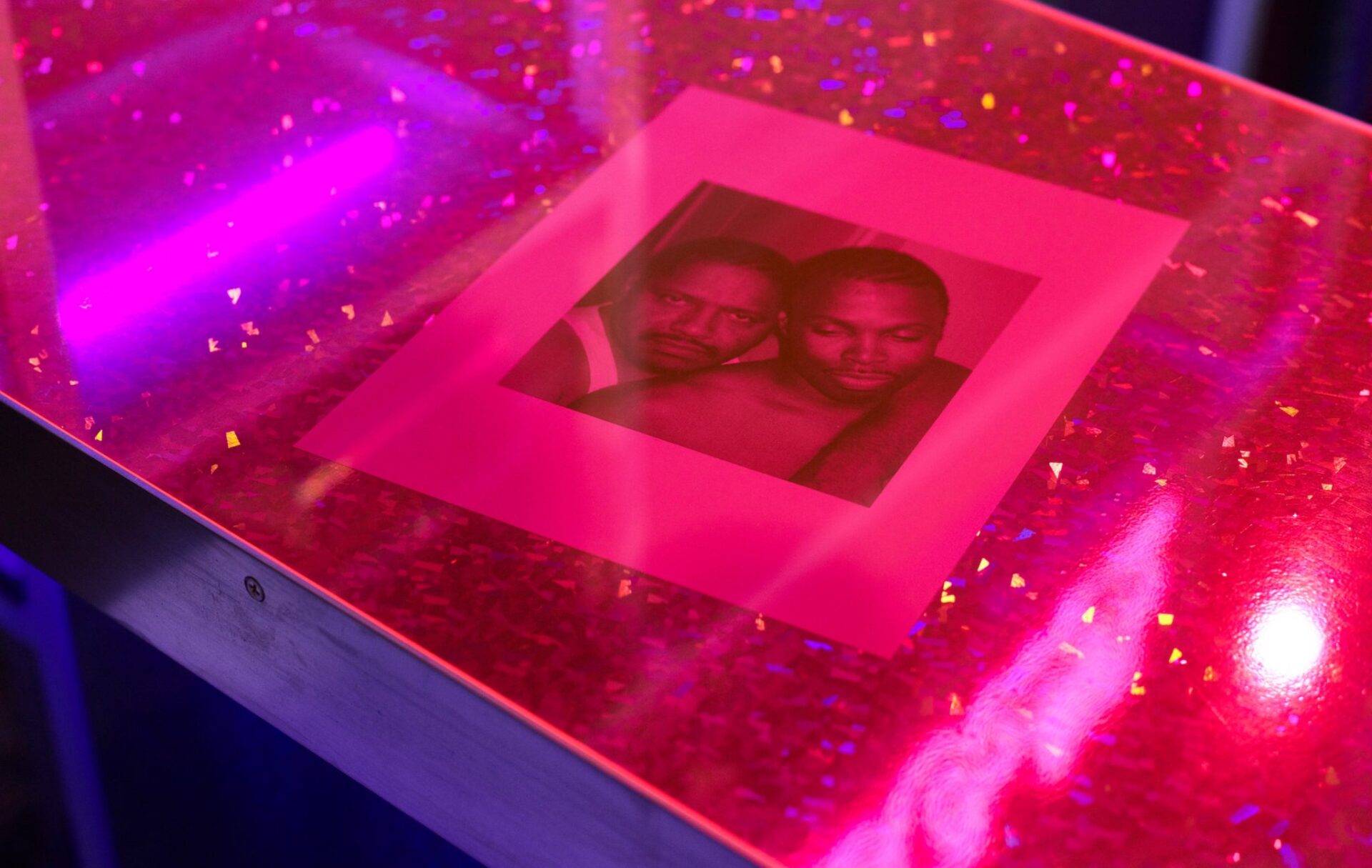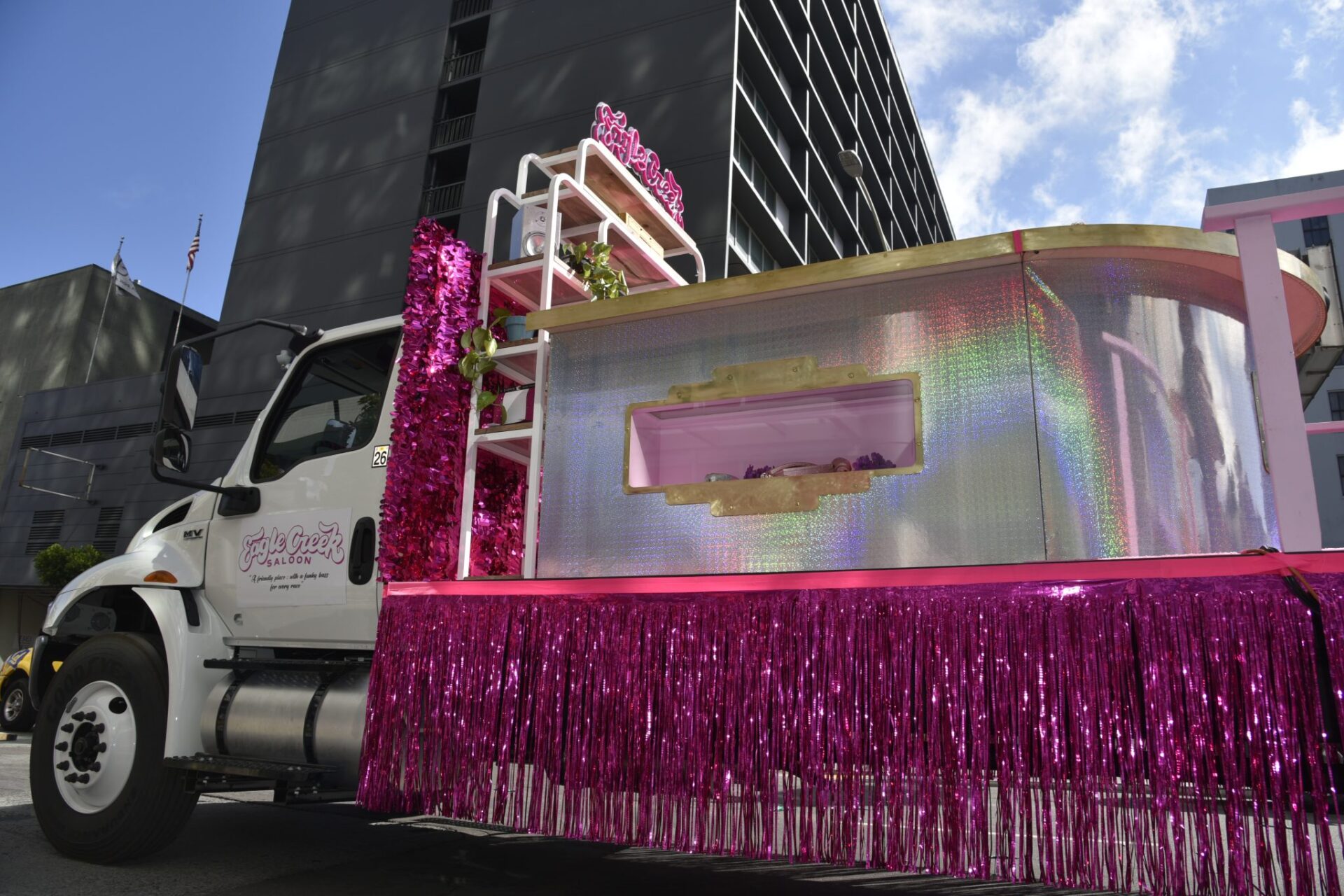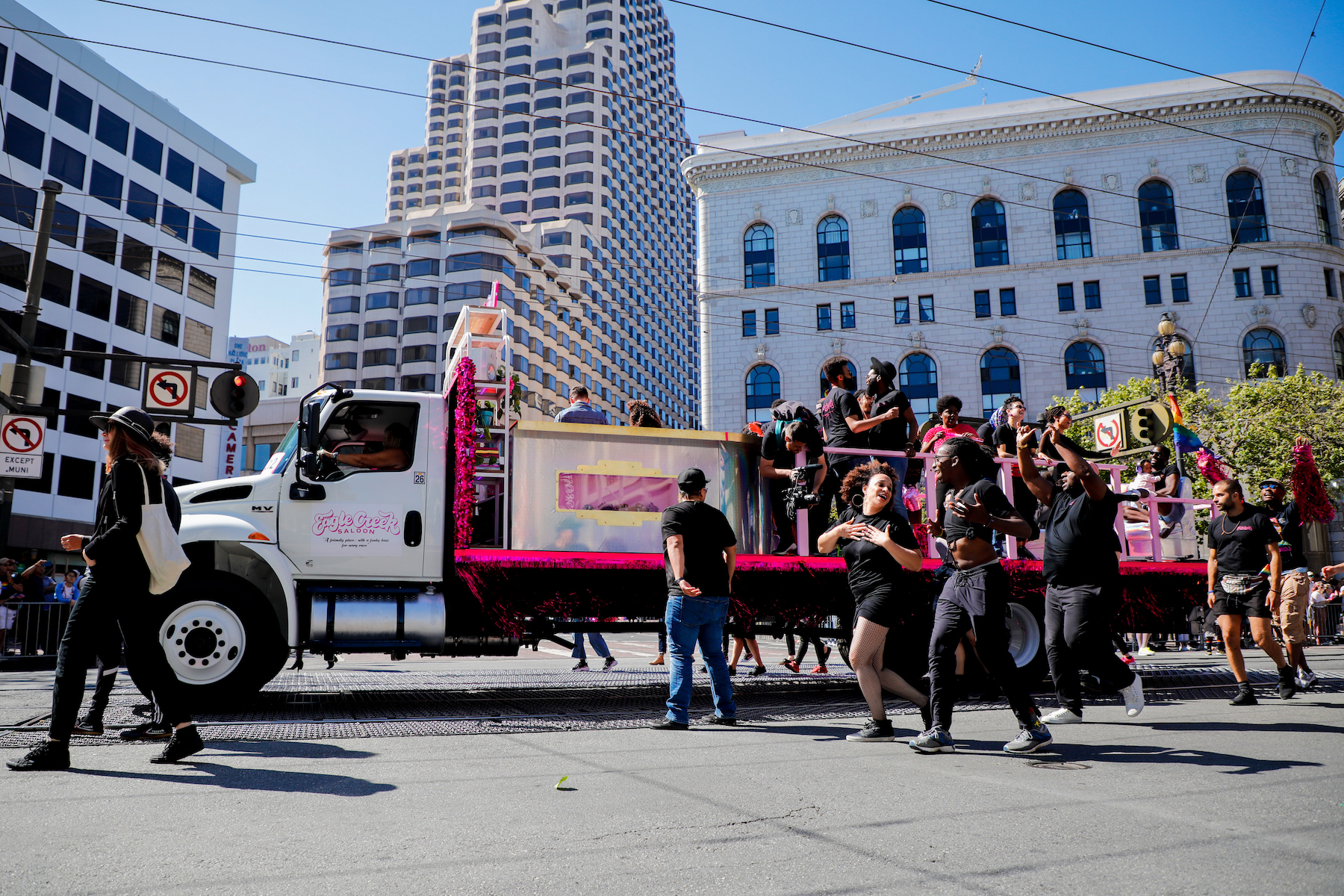 The New Eagle Creek Saloon is an installation that reimagines my father's bar — the first black-owned gay bar in San Francisco. Glowing somewhere between a monument and an altar, the glittering bar structure is not only a place but is at once an invocation and an invitation. This work is honorific but also generative; with intimacy rather than reverence, my restaging of the New Eagle Creek Saloon offers space for connection and new energies, to dance and dream, to call the names of those lost and to see one another as we are in the glow of our own small moments of freedom.
In 1990, Rodney Barnette opened the New Eagle Creek Saloon to serve a multiracial gay community marginalized by the racist profiling practices of San Francisco's queer bar scene at that time. Located at 1884 Market Street, the bar was a space of celebration and resistance — hosting fundraisers for activist groups, honoring black holidays and heroes, and participating in the historic Market Street vigils for those lost to AIDS. Though the bar closed in 1993, the legacy of its spirit is embodied in its slogan: "A friendly place, with a funky bass, for every race."
With this project I aim to introduce the New Eagle Creek Saloon into the channels of existing queer histories but am also manifesting its own archive which recognizes the limits of "official histories" and celebrates the unknown and unknowable. Viewers are welcomed to take a seat at the bar and engage with documentation — a zine featuring ephemera from the bar and clippings from The Bay Area Reporter newspaper, and photographs of patrons past and my Dad with family.
Across from the bar are three fragmented mirrors, all that I possess from the original location of the bar, literally reframed to heirloom prominence in homage to the fierce beauty that must have once been reflected, and seen, in those surfaces. Throughout the installation light radiates, refracted from holographic lounge seating to sparkle stereo equipment to the incandescence of the "Eagle Creek" neon sign — all suggesting a shimmer between disco and mirage.
— Sadie Barnette, September 2019
The New Eagle Creek Saloon was commissioned by The Lab, San Francisco, with support from the California Arts Council and the San Francisco Arts Commission.
BLACK SKY (2018)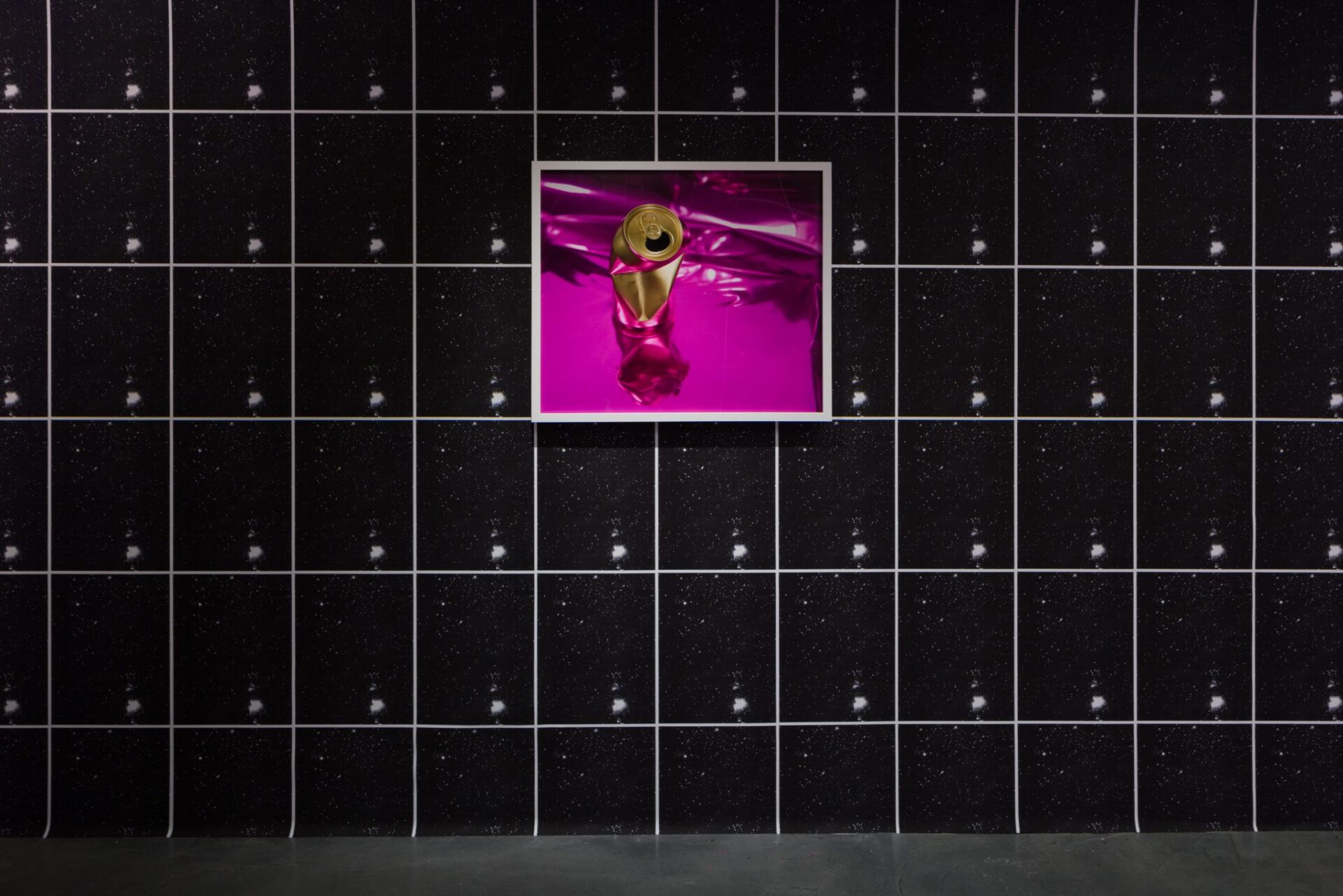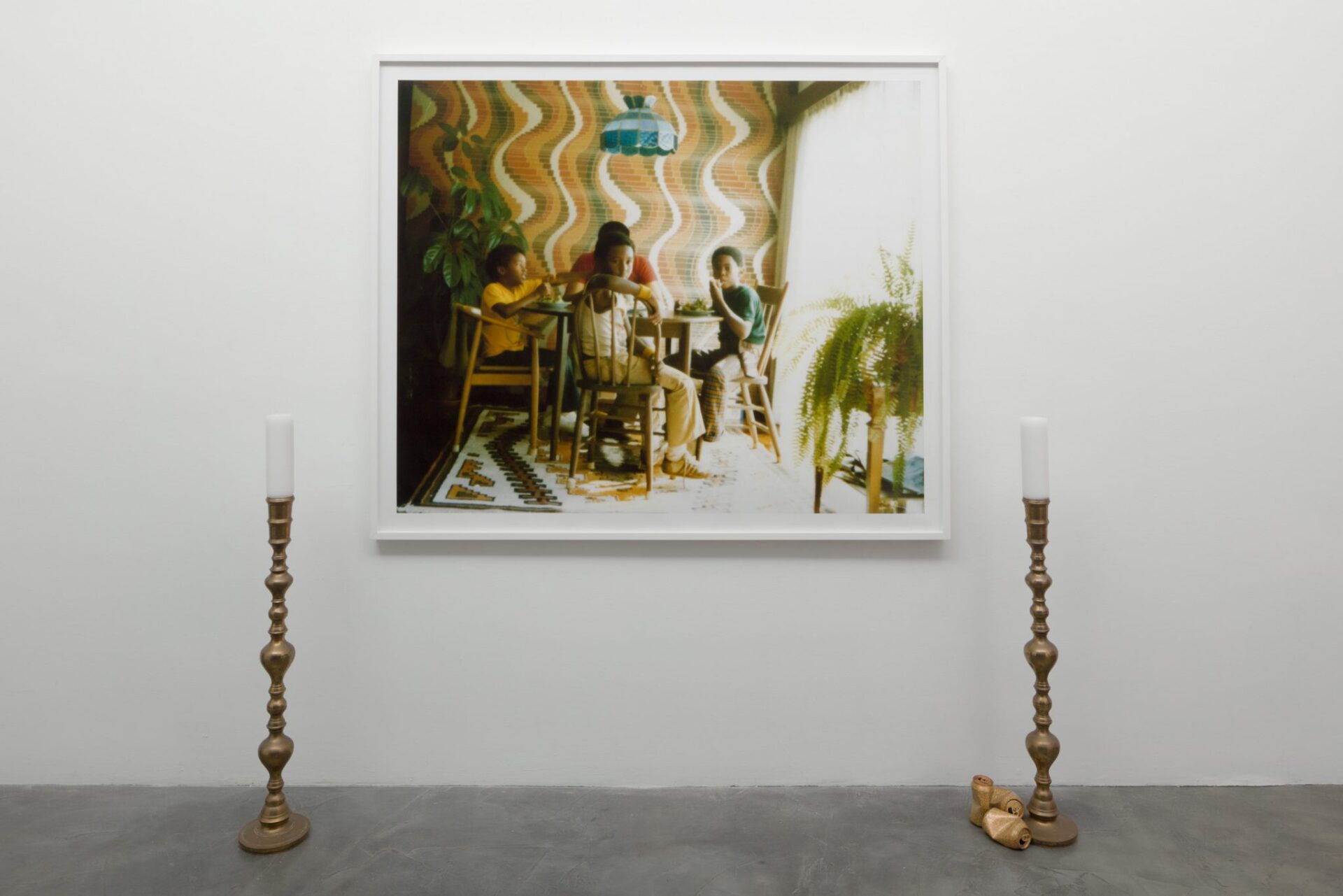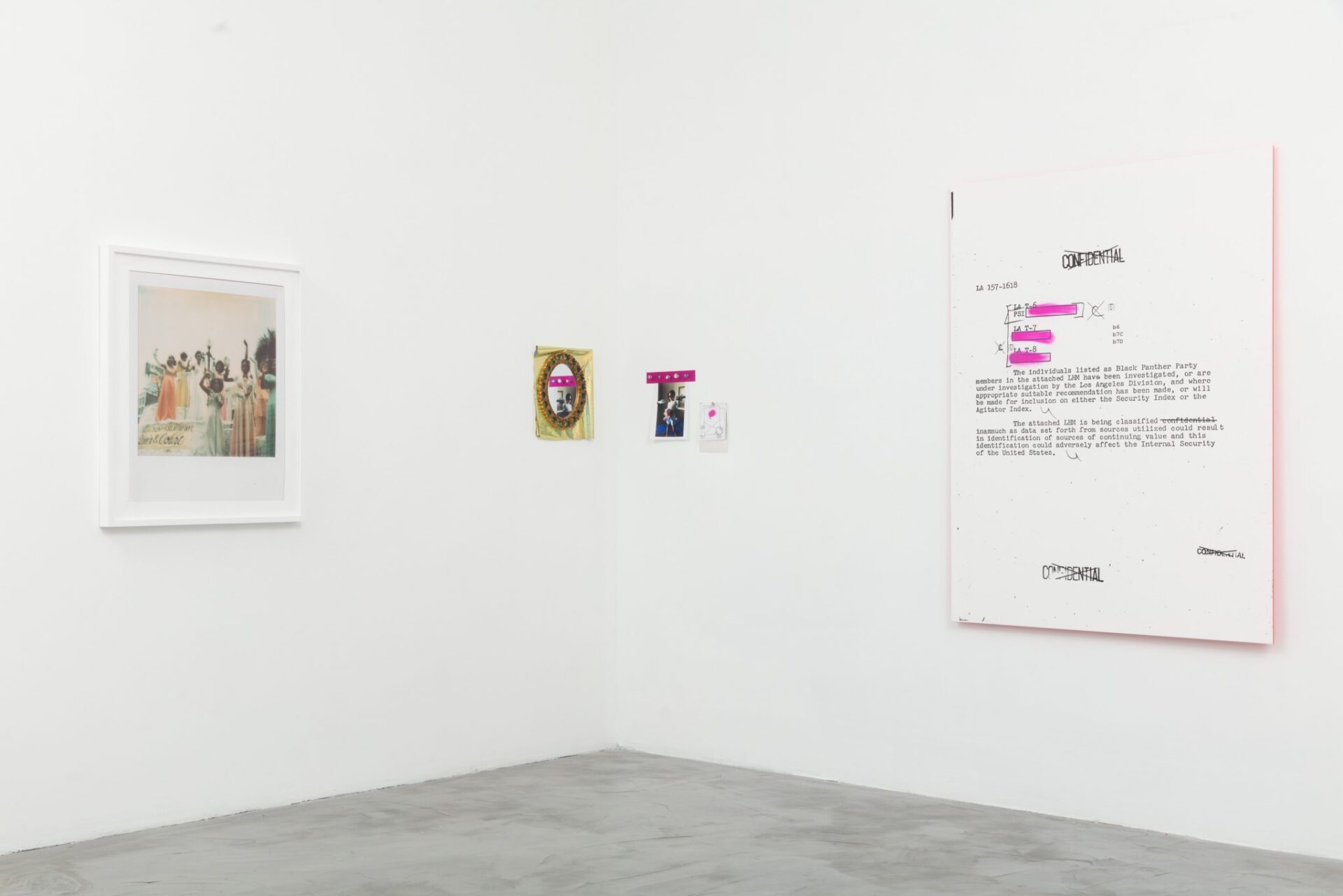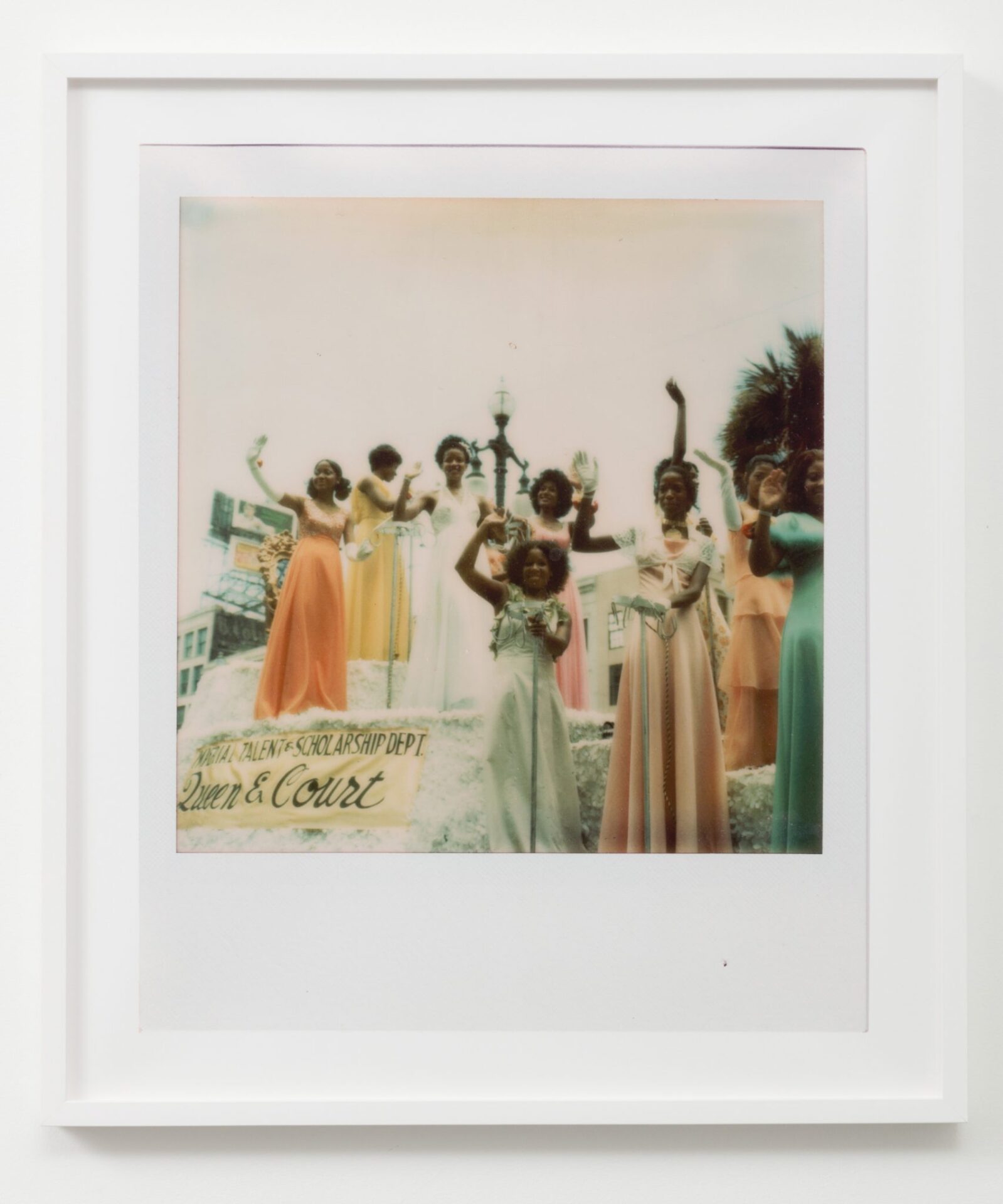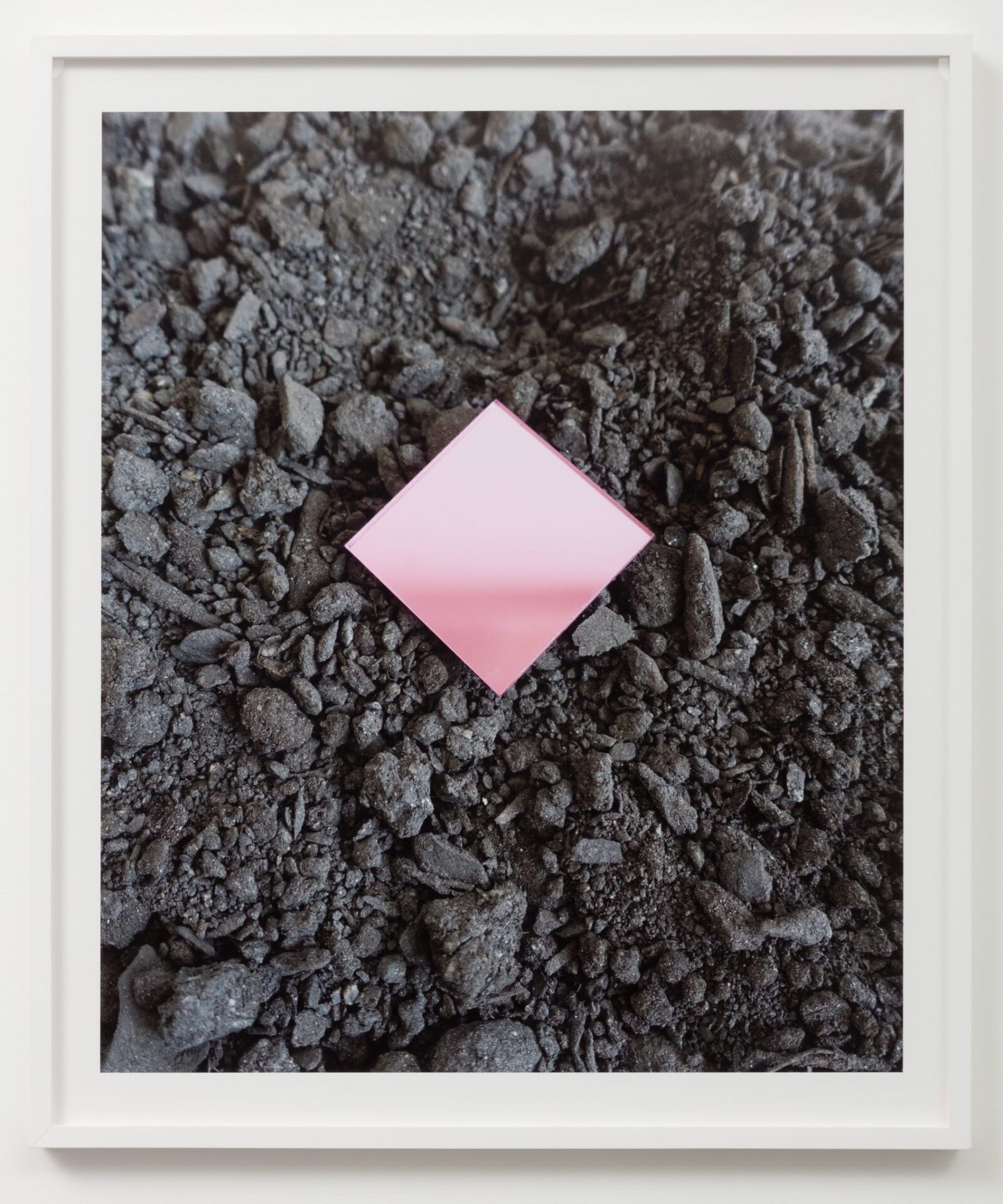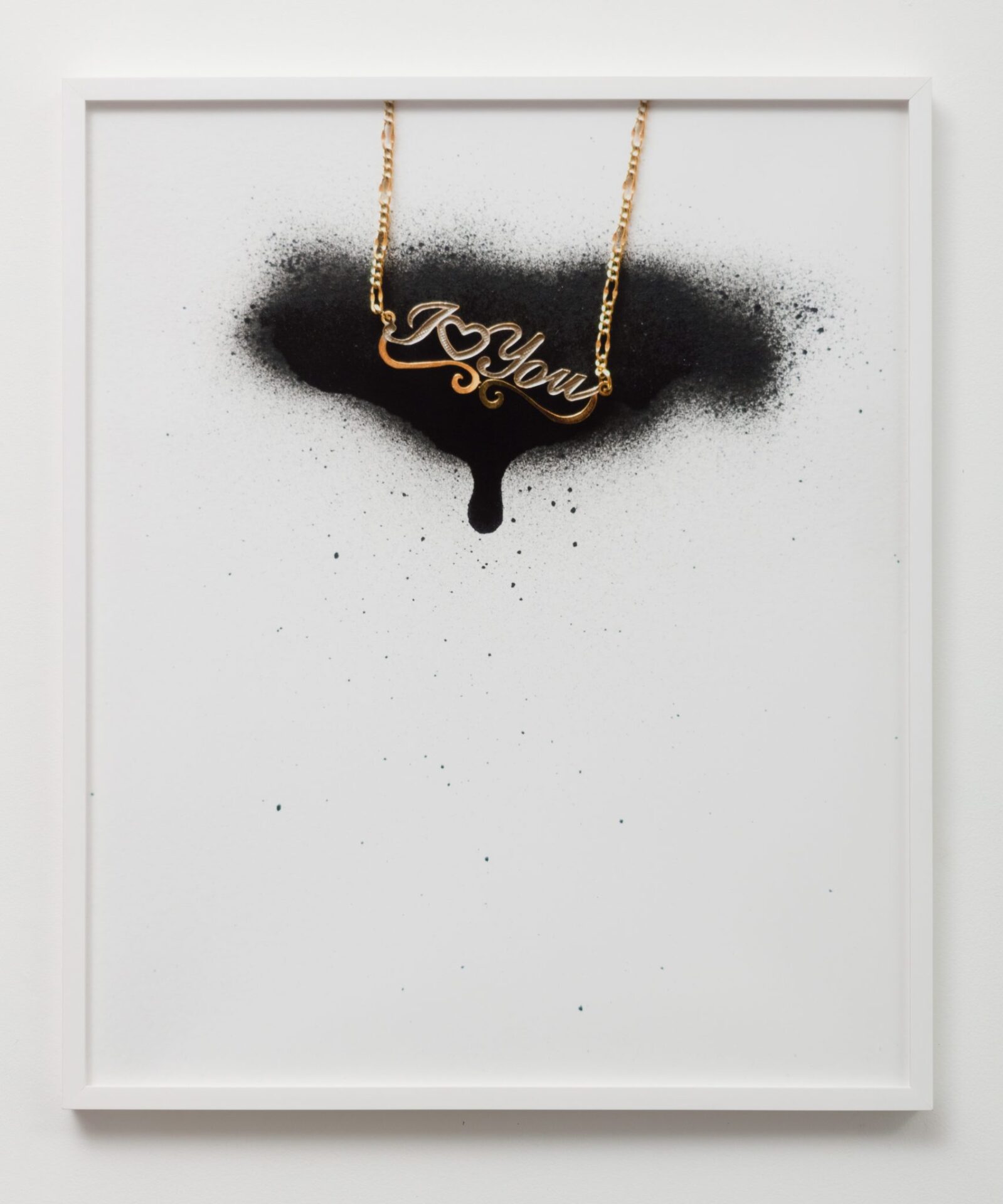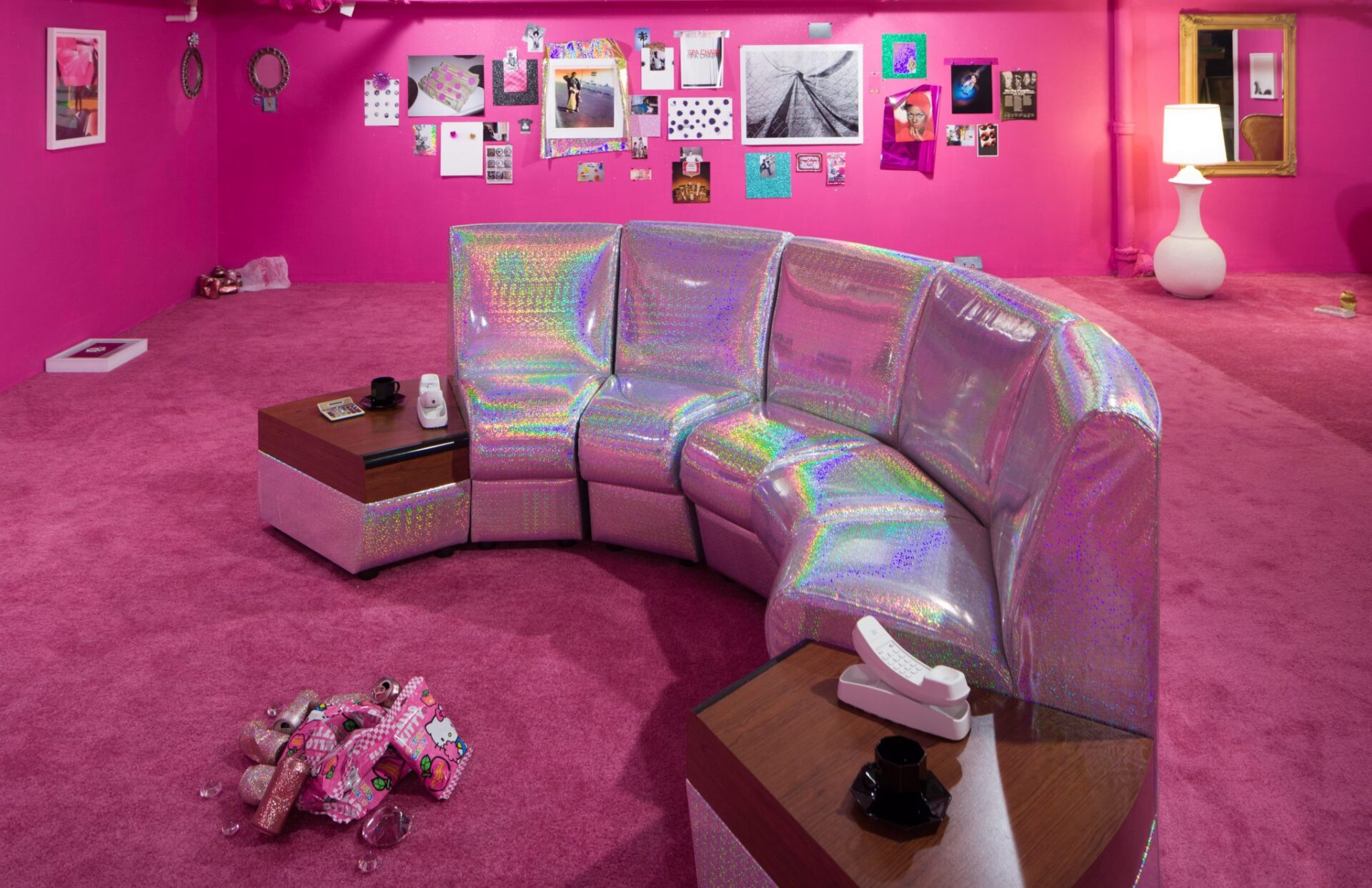 I made this show even though I didn't think I could. I didn't want to. Everything sucks. I made this show by leaning back on those that came before me and drawing their breath through my lungs, puffing my chest out, pretending I could. I made this show even though it feels like the end of the world. Because I think this might also be what the beginning feels like. A glittering rage, a head full of history but still laughing and bothering to paint my nails, to show up, to show out, to embody.
I made this show for my ancestors. And for Drake. I made this show for Little Rodney, and cousin David. There they are in my Dad's quintessential 70's dining room, looking at the camera, not knowing their lives will be cut short – but looking like they understand everything.
In two new large scale works I continue my investigation of the 500-page FBI surveillance file kept on my father, Rodney Barnette, who founded the Compton, California, chapter of the Black Panther Party in 1968. My glittering holographic redactions propose a counter-surveillance, a resistance and a restorative technology. A lightbox image of a street sign bearing the name of Martin Luther King Jr., set against a galactic sky, imagines a black space beyond gentrification and police violence and volunteers to follow Sun Ra from Oakland to the stars.
This is the offering. It's not everything. I wish I had done more. I already regret things I haven't yet done. But I made this show because I still believe in love and magic and playing beyond language and saying cheers before you drink. Because there is hope in the unknown and peace under the black sky.
Black Sky was exhibited at Charlie James Gallery October 2018 – December 2018.
DEAR 1968,…. (2017)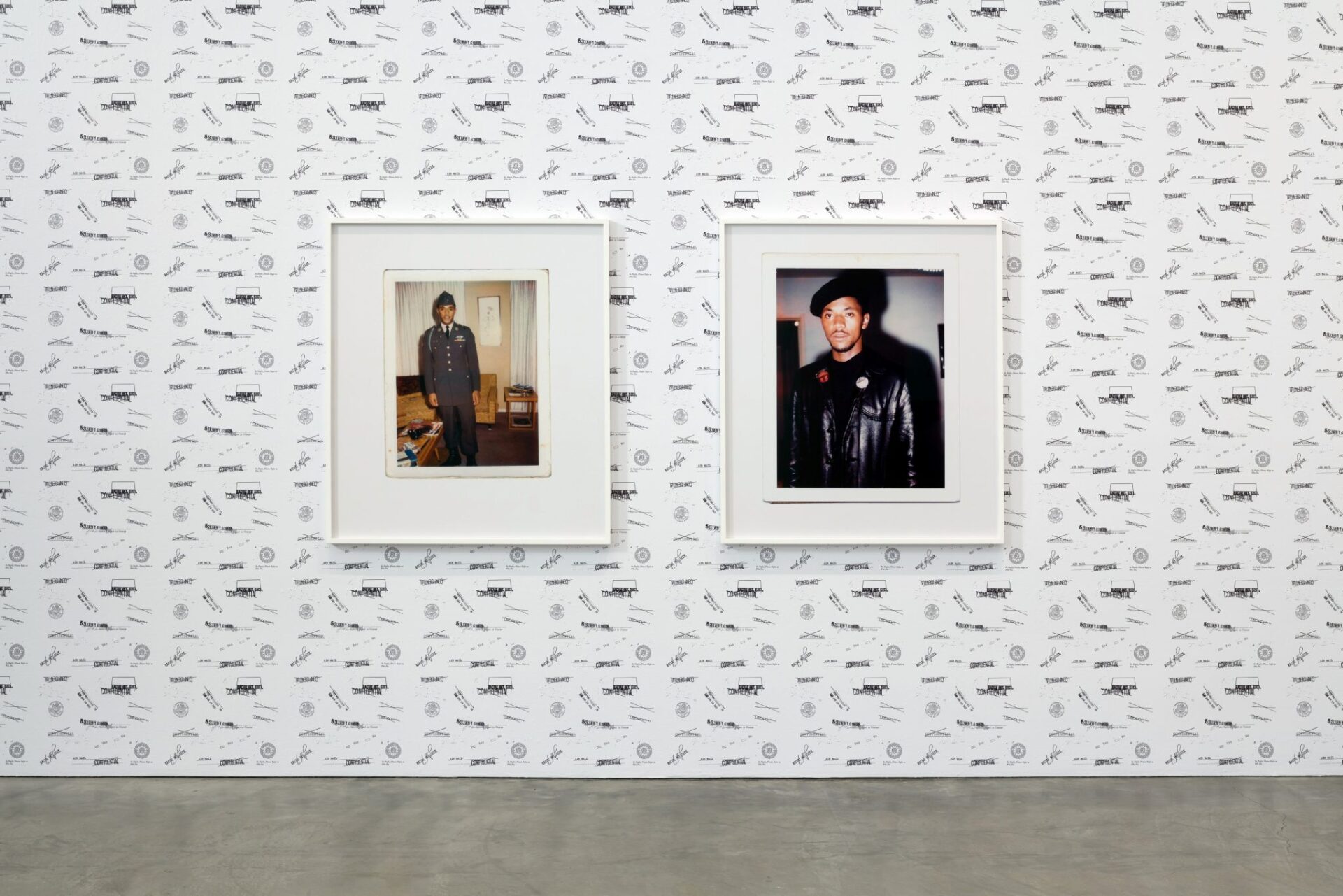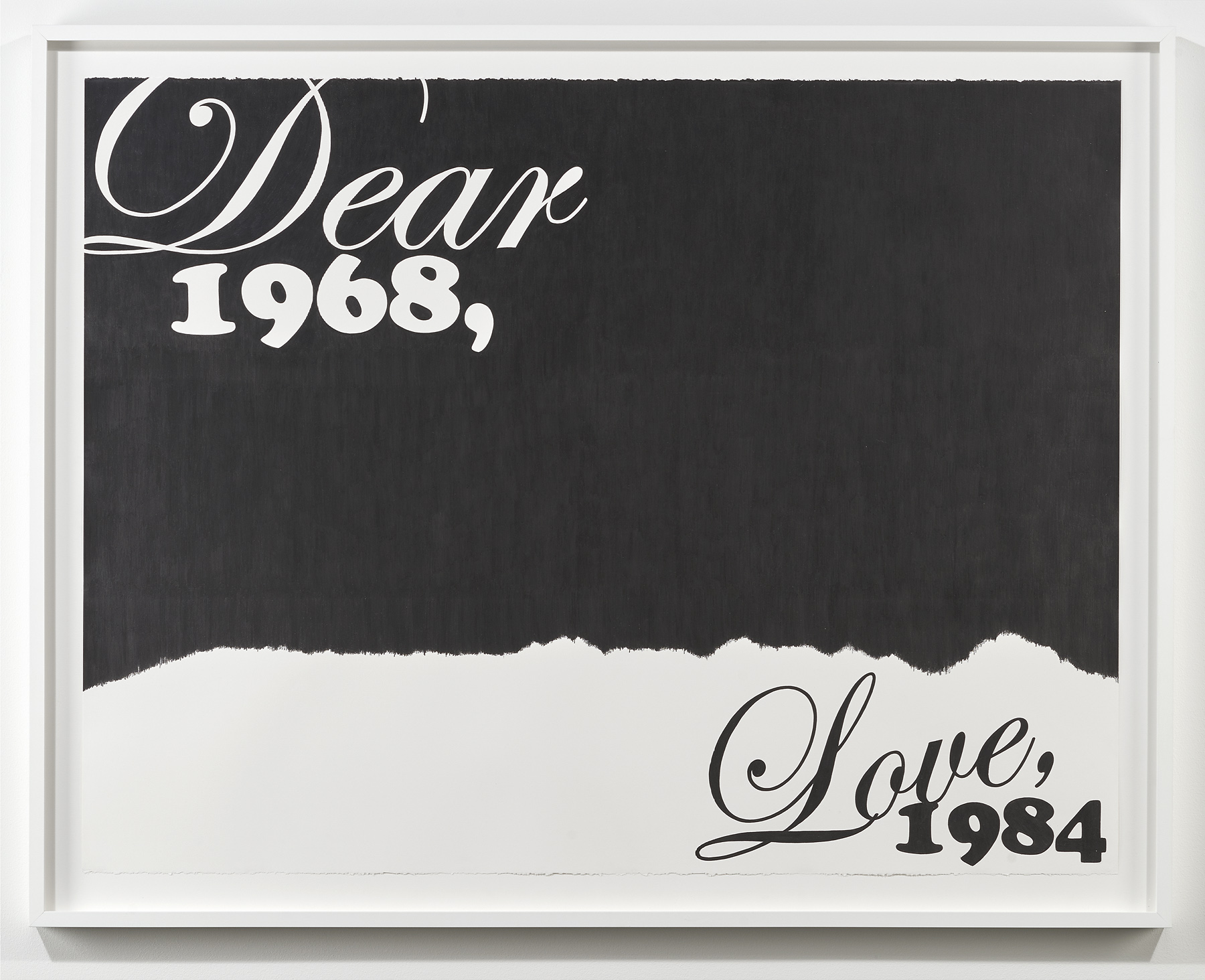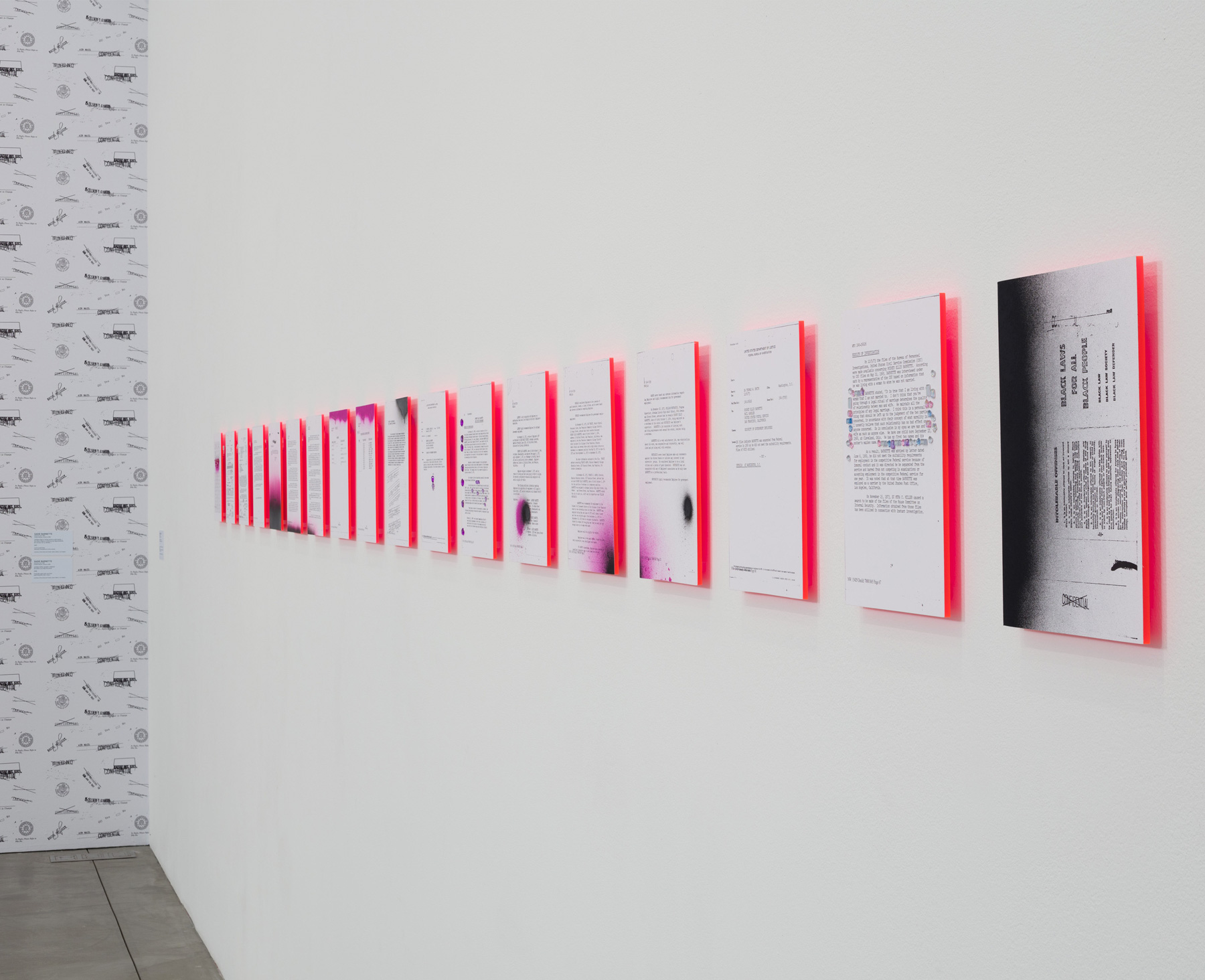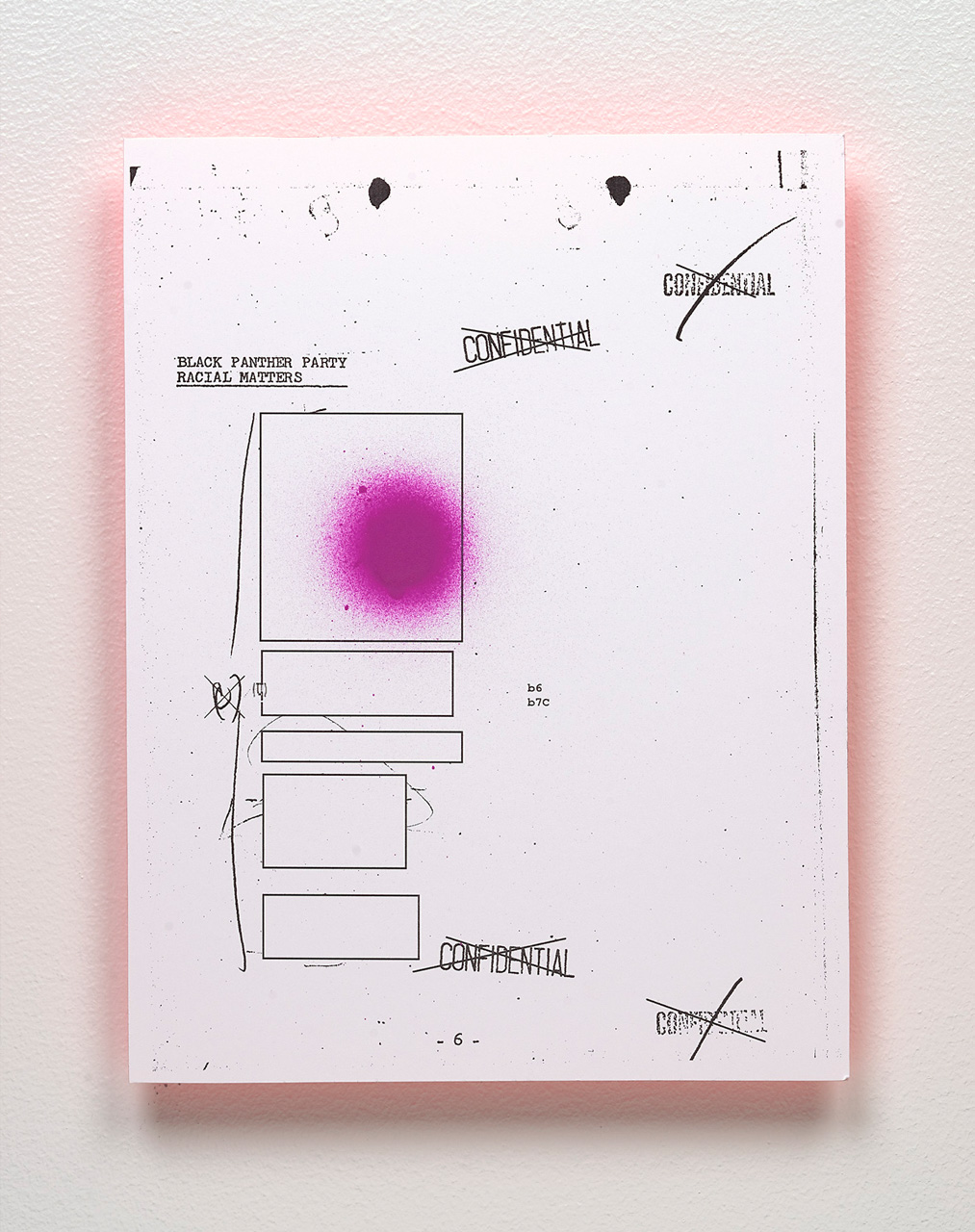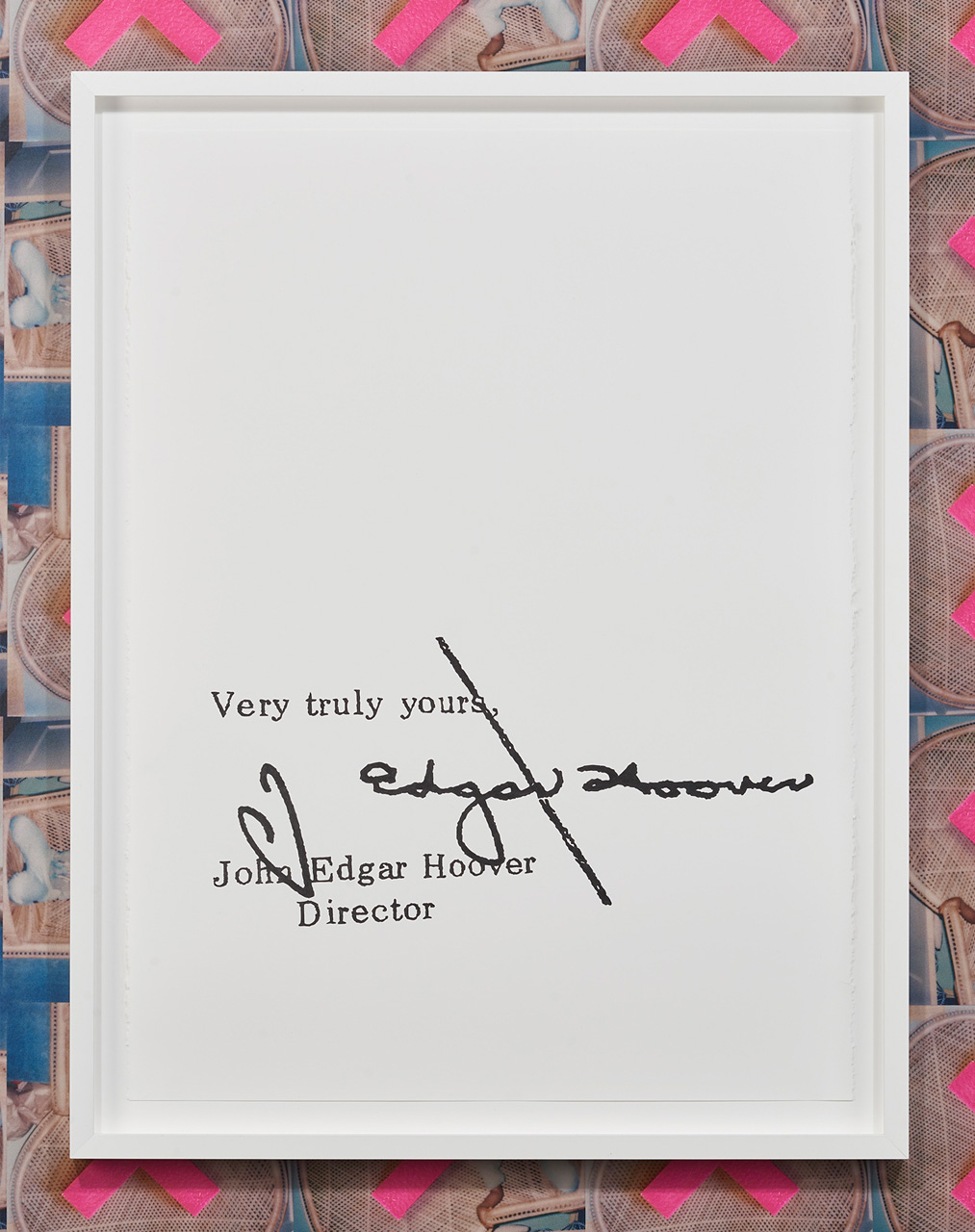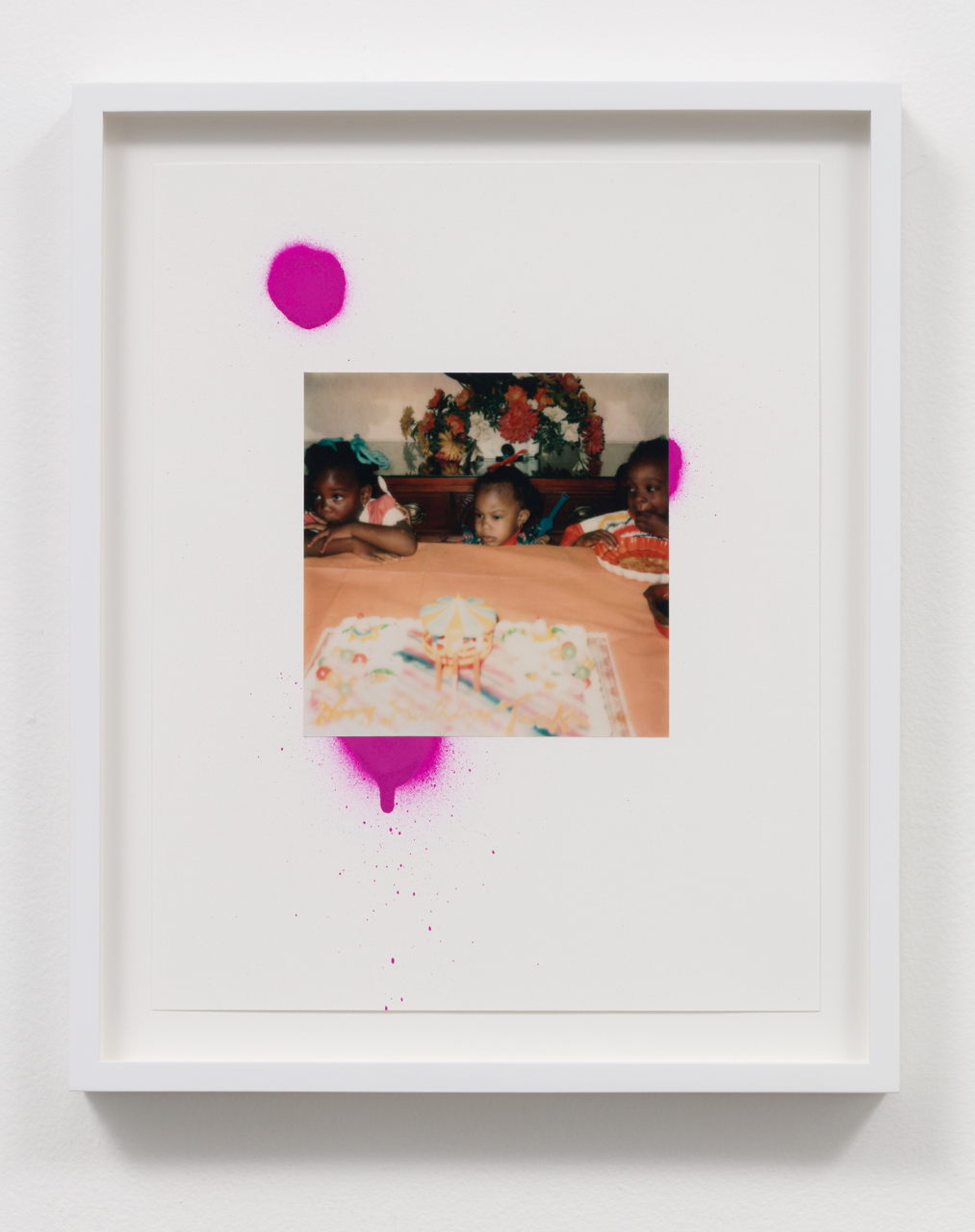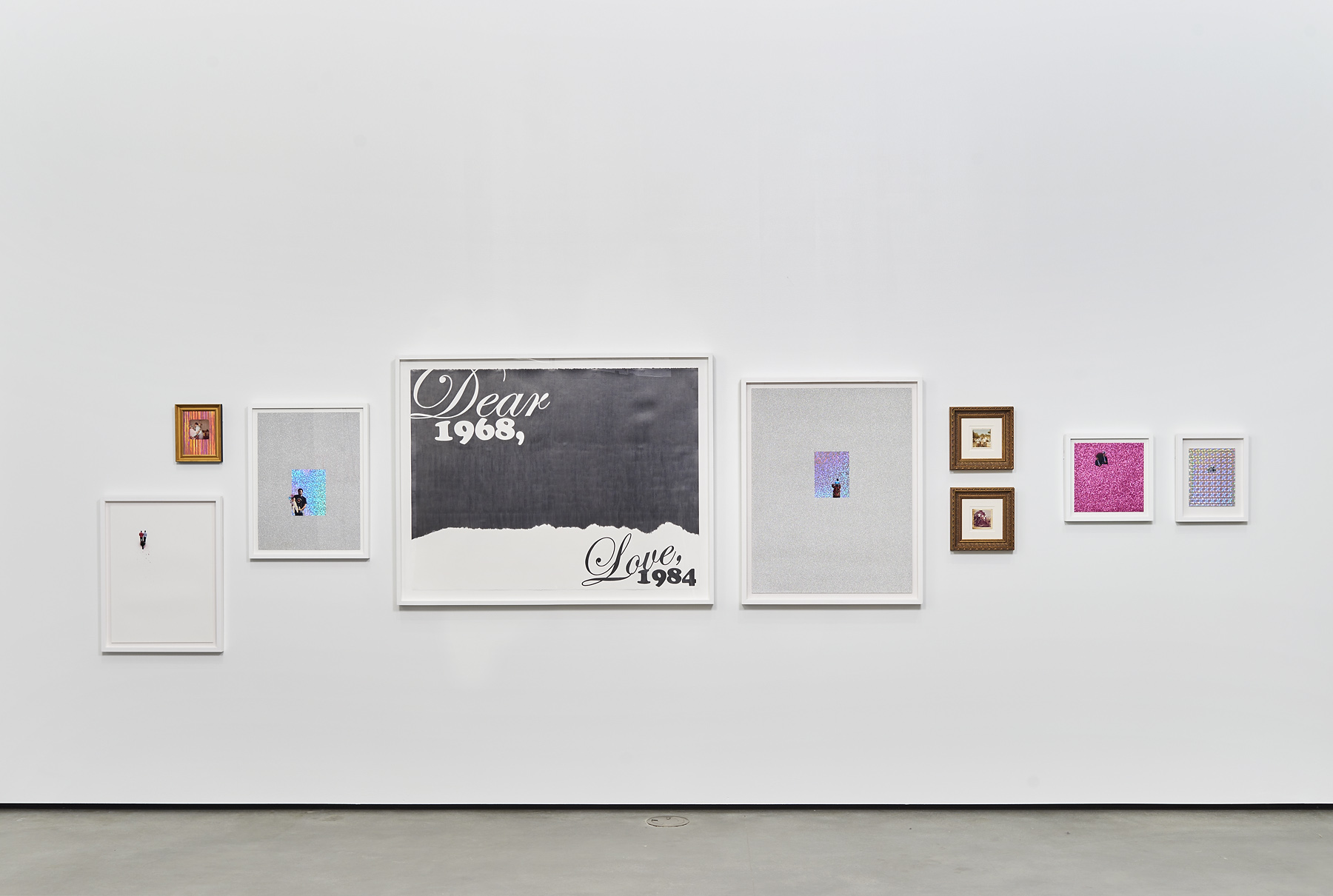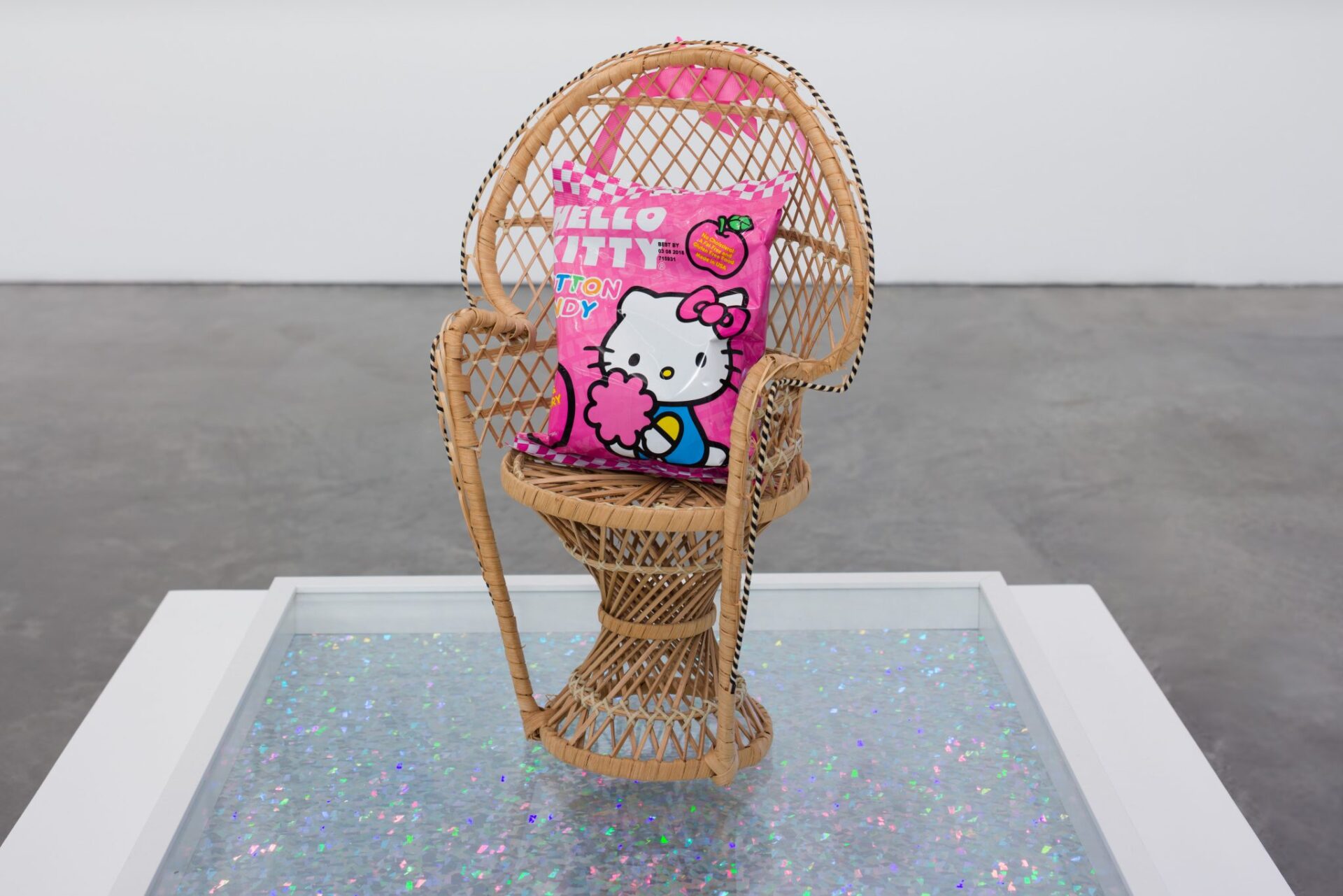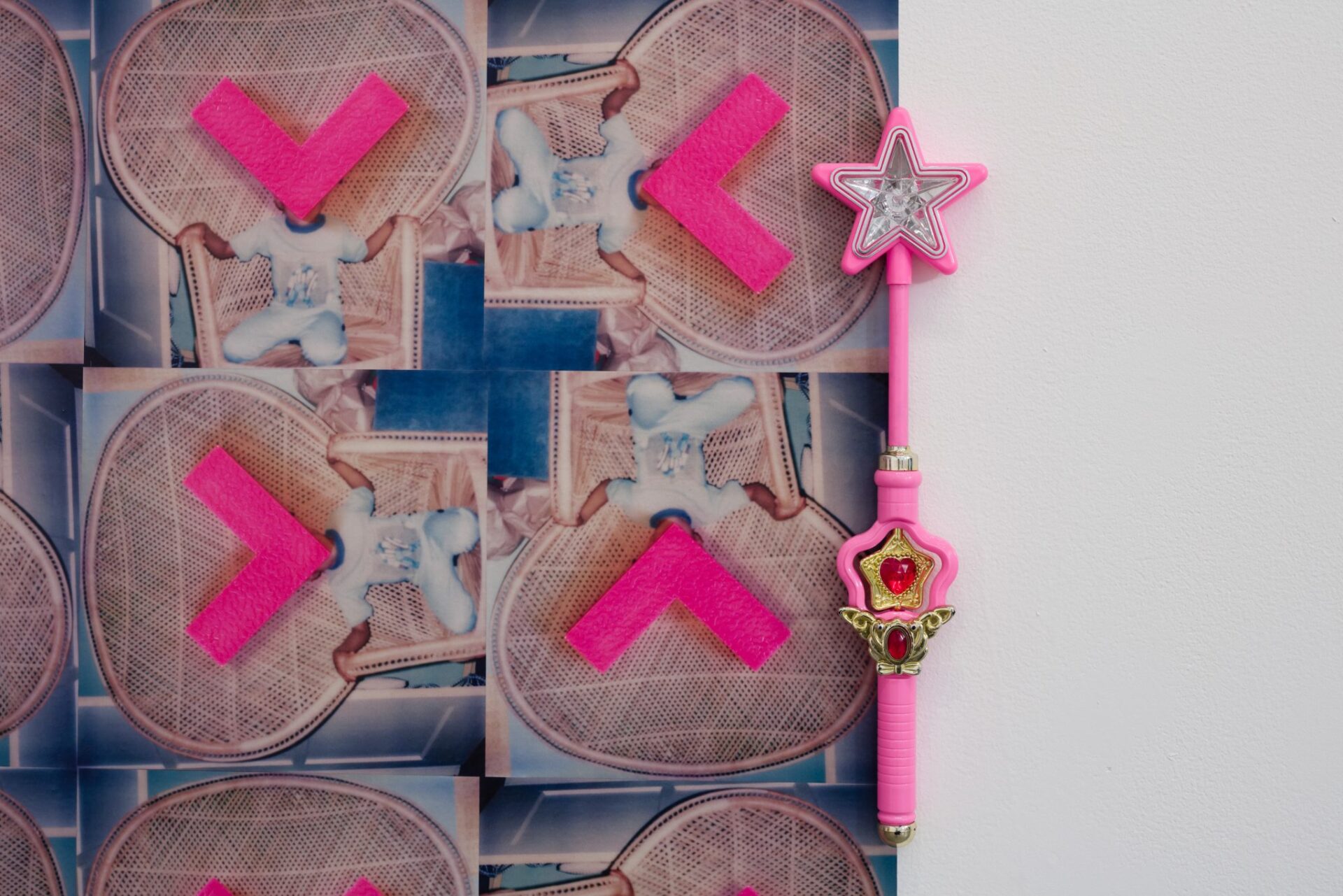 The exhibition Dear 1968,… features a variety of material interventions engaging the FBI's 500-page surveillance file amassed on my father during his time organizing with the Black Panther Party and helping Angela Davis in her fight for exoneration. Through a Freedom of Information Act request, and after four years of back-and-forth with the FBI, my family obtained this chilling dossier that details the routine surveillance of my father by special agents, harassment and intimidation of family and friends, and the solicitation of informants to infiltrate the Black Power Movement. Combing through page after page of state-sanctioned attempts to discredit, frame, to destroy and undo my father, I realized how lucky I am that he is alive … that I was born. Many of the names listed in these pages are of young activists who did not live to tell. My work is dedicated to these families.
In the piece "My Father's FBI File, Project 3," twenty-eight pages of the black-and-white file, heavily redacted and punctuated with officious markings and hand-written margin notes, are splashed with pink spray paint and pastel rhine-stones. These spray paint gestures point to graffiti and "tagging" (an act of reclama-tion), to my own lexicon of redactions and the unknowable, while the crystal adornment is an impossible act of healing. Each page is edge-mounted on neon pink plexiglass to produce an uneasy glow, a buzz of dystopian future.
The largest piece in the exhibition is a pencil drawing that reads, "Dear 1968, Love 1984," the text rendered in the negative space of much labored-over graphite mark making. The salutation is to the year 1968 which resounds internationally as an iconic year of political turbulence. The affectionate valediction is from 1984, both the year I was born and a year synonymous in the US with the generation of Hip-Hop, Reagan era policing and the crack cocaine epidemic. The piece is a love letter to 1968, an apology, perhaps, to the generation who sacrificed. While the missive reveals no text, it holds space for what is impossible to state and for what exists beyond language. It seeks advice, it wants answers but knows there are no easy ones. Utilizing these practices, I create a historical tapestry through which I reclaim the material from the framework of repressive forces intent on dismantling dissent and offer the testimony of my family tree as American history.
— Sadie Barnette, April 2017
Dear 1968,… was exhibited at The Manetti Shrem Museum of Art, Haverford College, and the Museum of Contemporary Art San Diego.